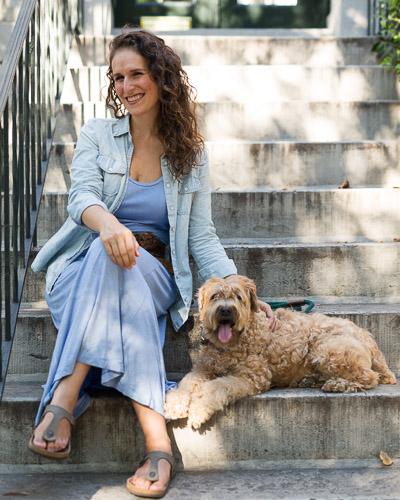 Arielle Davies is an award-winning product innovator, educator and storyteller with a passion for educational technology. Her desire to revolutionize how children engage with books is why she created The Hungry Adventures of Riley, complete with interactive Read Aloud technology.
Davies studied Communication Disorders at the State University of New York at New Paltz. After becoming a certified early years educator in Montessori pedagogy at London's Montessori Centre International, Arielle taught children ages 2-5 across the pond and locally in New York and New Jersey. Arielle has worked at The New York Times, AT&T, Time Out New York and The Wall Street Journal.
She lives in the Bay Area of California with her husband, son, and of course, mischievous Soft Coated Wheaten Terrier, Riley.
Contact Arielle at info@hungryadventuresofriley.com.